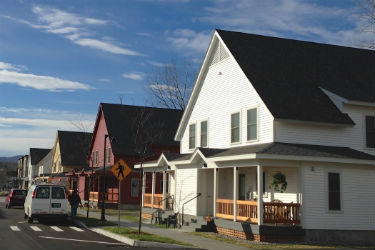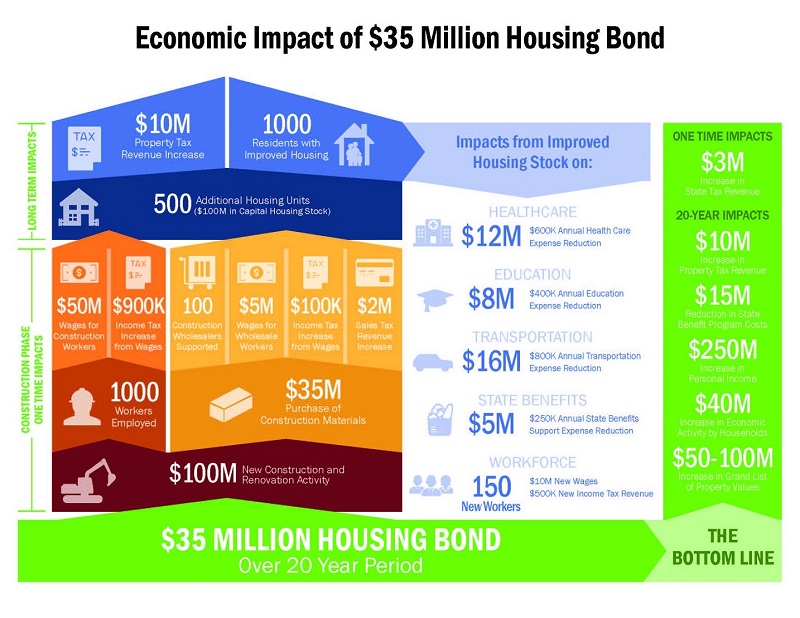 Promoting Affordable Housing for All
Proposed and passed a housing bond, valued at $37 million, to increase availability of homes working families can afford. As the largest investment in housing in Vermont's history, this bond will also create 1,000 construction-related jobs and generate $100 million in construction and renovation activity.
Proposed and passed a provision allowing captive insurance companies to purchase low income tax credits, which will raise additional funds for affordable housing.
Modernizing Permitting for Priority Housing Projects
Proposed and passed a provision in Act 69 of 2017 to streamline and simplify the regulatory process for the development of Priority Housing Projects (PHPs). This change will increase the overall housing stock in targeted areas.
Tax Credits for Affordable Housing
Drawing from the Governor's proposals, the FY20 revenue bill increases available tax credits supporting first-time homebuyers and affordable housing by $250,000, helping to bridge the gap for those searching for housing that's affordable in Vermont.