October 5, 2018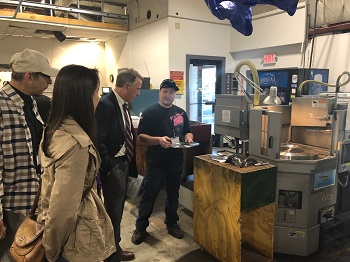 Governor Phil Scott today signed a proclamation designating October 2018 as Manufacturing Month in Vermont, celebrating Vermont's manufacturing sector and recognizing the important role it plays in Vermont's economy.
"Vermont's manufacturing sector is an important contributor to our economy, creating good jobs for skilled workers and producing valuable and innovative products," said Scott. "These contributions are critical to our work to grow the economy, make Vermont more affordable and protect the most vulnerable, and I'm pleased to recognize Vermont's manufacturers with this proclamation."
The industry accounts for approximately 10 percent of Vermont's economy and pays more than $1.7 billion in wages. Currently, nearly 30,000 Vermonters are employed in manufacturing jobs.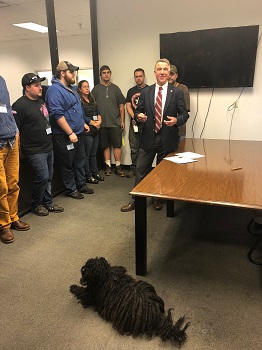 Governor Scott visited Super Thin Saws in Waterbury on National Manufacturing Day for the proclamation signing. Super Thin Saws specializes in thin saw technology for woodworking. The company employs 21 Vermonters and serves clients nationwide. In 2008, Super Thin Saws received the Challengers' Award at the International Woodworking Fair in Atlanta, Ga., and was named Vermont Exporter of the Year in 2014.
Click here to view the Governor's proclamation.